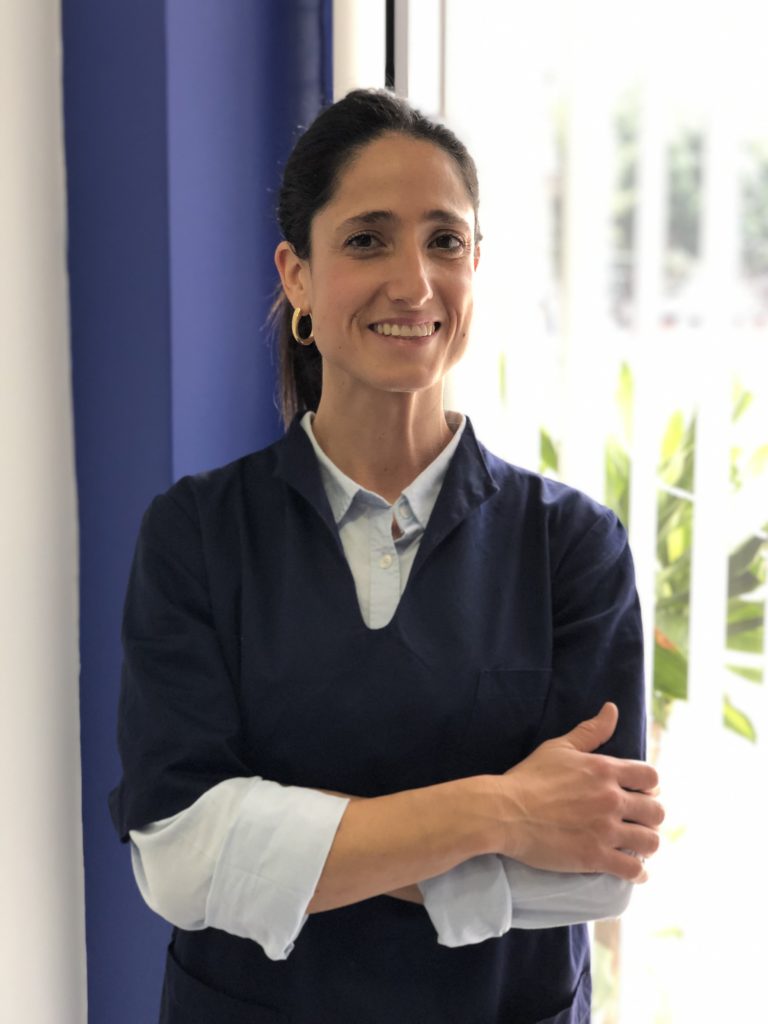 Soraya D.C - Chiropractor
Hello, I am Soraya. I'm originally from the North but I came to Malaga for love and ended up staying! I love living here and have absolutely loved creating this homely chiropractic office for the families of Málaga.
My mission is to inspire families to view and experience health from a different perspective. I love seeing entire families, mums, dads, children and babies and even the grandparents, yes! The children are the real stars though and they deserve to live a healthy and happy life from day one!
As a family focused chiropractor, I strive to bring families towards true health.

My name is Mara. I am Argentinian, naturist, animal lover, sport lover and I work as a Chiropractic Assistant (CA) of Mediterráneo Quiropráctica.
I feel very grateful to be part of this team and my role will be to welcome you in the clinic, to advise you and above all, to accompany you on this path to health.

Mediterráneo Quiropráctica is located in Parque Mediterráneo, a neighborhood belonging to the Carretera de Cádiz district of Málaga.
It has easy access both by car and by public transport (bus stop for lines 7 and 15 just 200 meters away and the metro stop «El torcal» close by).
Our chiropractic center has a homely and large waiting area, a large adjustment room, and a private exam room for first visits.
We regularly hold free informational talks at our center. If you are interested, you can sign up anytime and find out what chiropractic can do for you.
Spanish Association of Chiropractors
AEQ  Chiropractic is recognized in more than 70 countries around the world but unfortunately in Spain there is still no official recognition or regulation.
This means anyone can call themselves a chiropractor, without the exhaustive training necessary to be able to practice it safely.
To ensure that your chiropractor has the appropriate training, you can consult the list of members on the website of the Spanish Chiropractic Association to see if your chiropractor is a member. Only if the official documentation related to the extensive proper chiropractic studies is provided and the necessary entrance exam is passed can a chiropractor become a member of the AEQ.